19 Aug 22
Spotlight on Staff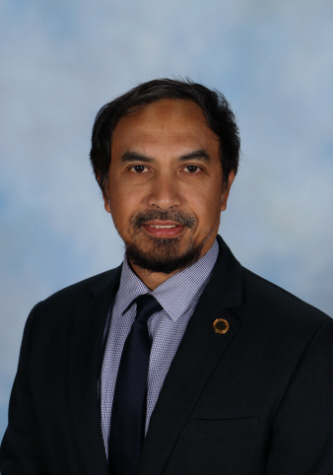 To start with, I came to Australia in Feb 2003 with my wife, a 4-year-old son, and a 3-year-ol daughter.  It was a big move and kind of scary for me because it's a new country and we have no family, no friends, and no job waiting for us.  However, God made it sure that we are in His care and love as we were surrounded by Christian families from church who helped us settled from the very beginning.
I completed a Bachelor's Degree in Accounting and a Master's in Business Management from overseas.  With God's provision, I was able to continue a further study and completed a post graduate Diploma in Accounting at Deakin University.  After that, I completed my CPA program with CPA Australia and registration with Tax Practitioner Board of Australia.  In 2010, I joined in the Australian Army (Active Reserve) and worked in infantry, transport, and finance corps.  In the army, I've developed leadership, teamwork, and courage.  Prior to MCC, I already have more than 20 years of work experience in finance and business management from different sectors – health care, manufacturing, government agencies, and not-for-profit.
My wife and I are both passionate in Christian Education.  We are involved in the governance of Christian Education even before coming to Australia.  In 2012, we assisted and co-lead a team of 12 people from Geelong for a mission trip overseas.  We went there to help rebuild a Christian School in the refurbishment of the school property. We organised distribution of donated school materials and food packs to the teachers and families of the school community.
I firmly believe that God called me here at MCC and He has a great purpose for me.  I am thankful to God because of this great opportunity to work with amazing people (teaching and non-teaching staff) who love God and dedicated to serve and provide excellent Christ-centred education.  With God's grace, I hope and pray that I will be able to do my role in finance and support the staff with the highest honour and glory to God.
Reyson Royo, Accountant