15 Feb 23
Spotlight on Staff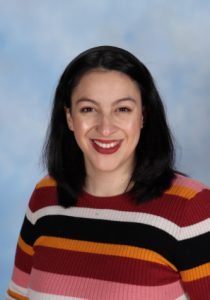 My name is Sarah Quinto. My background is in Marketing – I used to work at Ridley Theological College and before that, La Trobe University in Marketing roles. I've been a part of the MCC community since 2008 when I started in Year 6 as a student! I met my now-husband here.
When I finished maternity leave, I was looking for a new role to challenge myself and grow in my gifts and passions. The Marketing Coordinator job opportunity popped up and after connecting back with the staff here, I knew that this was where God wanted me to be. I thoroughly enjoy the supportive and professional work culture here at Melton Christian College. What I love most of all is the fact that everyone believes in the wider mission and vision of Melton Christian College. We are all committed to seeing our students grow and thrive and honouring God above all else.
In my role I get to organise and work at a lot of events for staff, parents and our wider community. It's lots of fun and seeing people connect with each other, seeing their smiling faces and their enjoyment warms my heart.
As the Marketing Coordinator my role involves 'telling the story of MCC', whether that's through advertising, events, communications etc. We are always seeking to improve and I love that people here are committed to positive change. It is a privilege and honour to be a part of the MCC Community – both as a student and now as a staff member.
Sarah Quinto, External Marketing Coordinator