21 Oct 22
Toolern Vale Campus Update
Things are progressing well at our new Toolern Vale campus. For those of you who are new to the college, you may not be aware that we are starting a new campus in 2023.
In 2016, Melton Christian College purchased a large allotment of land on Coburns Road in Toolern Vale, just to the north of central Melton. This property is close to the intersection of Minns Road with Coburns Road, on the route to McPherson Park. The campus is 83 acres of open land, previously used for grazing stock.
Through 2019, the College undertook studies and research work into how the potential of this Toolern Vale property could be best realised. The news of a special state government grant complemented the vision, and now the exciting news is that this land is being developed into a second campus of Melton Christian College.
By God's grace, we will be starting our Toolern Vale campus with Prep and Year 1 in 2023. Each year, we hope to increase into upper levels of Primary as the demand rises. Once we reach Year 6, a decision will be made whether we will continue into Secondary at this campus. Our Brookfield campus will remain as a Prep – 12 school.
Driving past the campus you will see where the gym, admin building (attached to the gym) and classrooms are located on the campus. Other construction developments include:
Bricklayers doing Block work on the front fence
Further progress on the Admin building
Footpaths and paving work to commence
Melton Christian College fence mesh on the Toolern Vale campus fence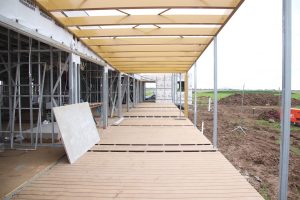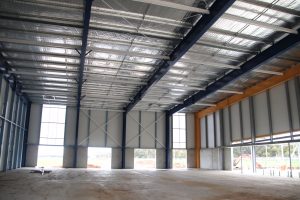 This is an exciting time for the Melton Christian College community. Our vision statement underpins the decisions we make as a college, and though the campus will be physically distinct, the culture and vision will carry through to both our campuses. We have one vision across two locations, and that is to nurture children in their learning.
Sarah Quinto, Community & Marketing Coordinator